Robot welding (large tanks/cylinders)
Equipment Introduction
The equipment consists of welding robots, two-axis trusses, intelligent inclination shifters, fascia positioning mechanisms and other auxiliary mechanisms.
Suitable for welding large tanks, barrels, pressure vessel ring seams, flange reinforcement grouping and welding, barrel waist reinforcement welding.
Equipment Features
1.Equipped with arc tracking system, torch touch positioning and multi-layer multi-pass welding function for maximum compatibility with deviation of welded parts.
2.Tilting position changer with tilting + support method with sensing detection mechanism to adjust the barrel tilting angle in real time to ensure accurate welding seam trajectory.
3.Ribbed plate positioning mechanism with automatic loading box, with servo telescopic mechanism to adapt to a variety of workpiece sizes.
4.With gas pressure detection function, when the gas pressure is not enough the equipment gives an alarm and stops welding.
Equipment Site Pictures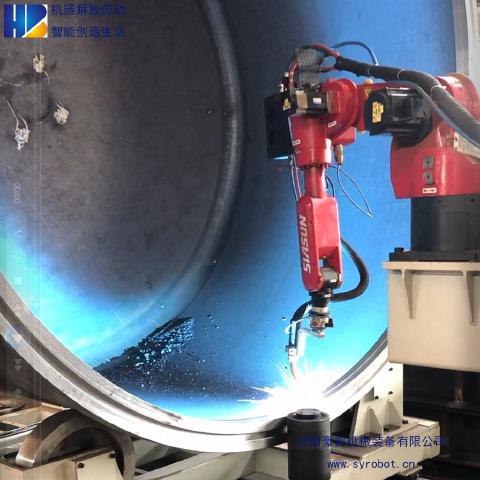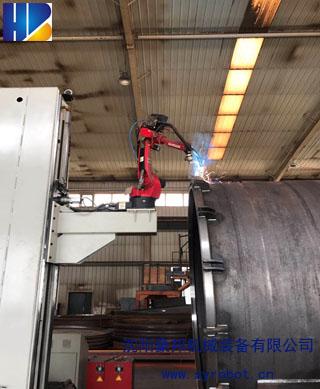 Equipment Working Video
This equipment can be custom designed and manufactured according to customer needs.