Robot loading and unloading (sheet bending)
1.Brief description of the equipment Used for bending and unloading of sheet material in the container industry.
2. Scope of application Applicable plate length: 2~3.4m (can be customized)
3. Equipment operation process
Preparation: turn on the machine and detect the raw material carriage running to the designated position.
Workpiece alignment and positioning: the robot grabs the workpiece from the raw material carriage and carries it to the alignment platform for positioning and then sends it to the press.
Press primary bending; the press bends the workpiece on one side.
Rotating platform; robot picks up the workpiece for one-sided bending and rotates it 180° on the rotating platform.
Press secondary bending; robot grabs the workpiece to the centering platform for secondary bending.
Finished product unloading: robot grabs the workpiece to the finished product material car, manual unloading.
4. Equipment features
Reasonable positioning alignment to ensure the size after bending.
Robot handling to achieve flexible automation.
5. 3D design drawing of the equipment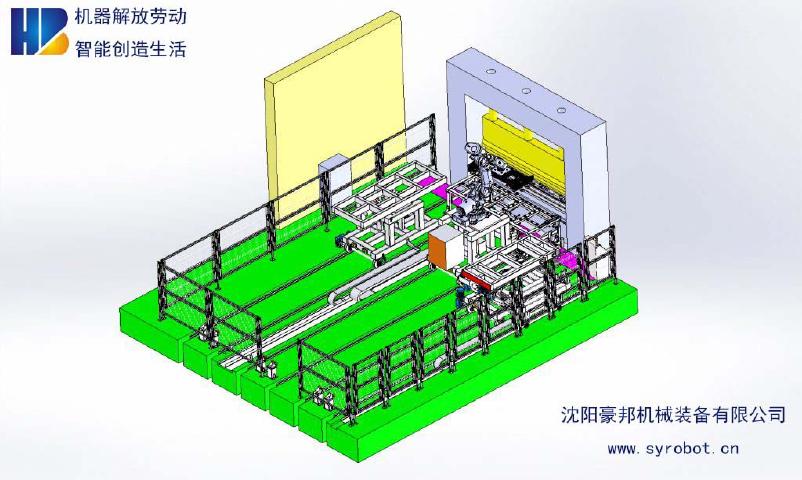 6. Equipment site photo
7. Equipment site video video link
**8. This equipment can be custom designed and manufactured according to customer's needs. **