Plate Heat Exchanger Unit Production Line
In 2014, Shenyang Haobang signed the cooperation project with Suzhou Exxon for the first heat exchanger unit production line. Since then, we have firmly established a small goal of the company - to contribute to the promotion of intelligent production in the heat exchange industry, which is also the original intention of Shenyang Haobang.
In recent years, our heat exchanger unit discharging, grouping and welding equipment has entered dozens of enterprises and can provide customers with a full range of intelligent production solutions.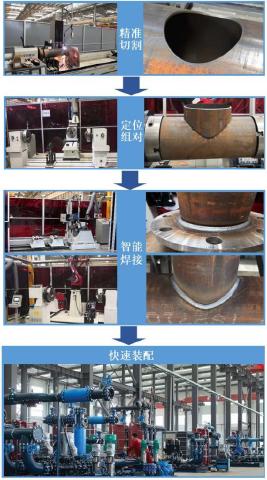 Plasma Pipe Cutting Equipment
The bed is made of thick steel plate welded into shape, sturdy and stable; equipped with precise servo system and transmission system, accurate cutting; the operating system is patented software of Haobang, convenient and efficient.
Pipeline Grouping Equipment
With the "cross-center positioning mechanism" of Hobonichi's special machine technology, all types of pipes can be welded together quickly.
Intelligent Welding Special Machine
Specially used for butt welds and fillet welds of pipe flanges, easy to operate, flexible and versatile.
Phase Wire Robot Welding Workstation
Specially used for saddle port welding between main and branch pipes, the equipment has high parallelism, accurate workpiece positioning, and the welding effect is at the leading level in the same industry.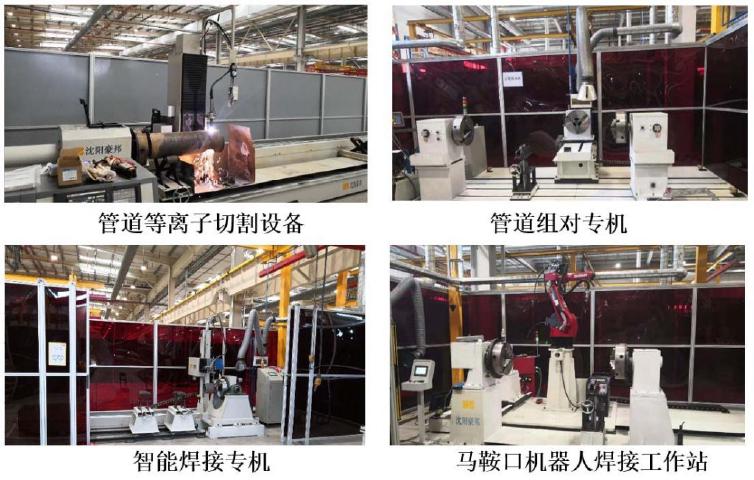 These devices are very effective in improving the production efficiency and product quality of heat exchange units.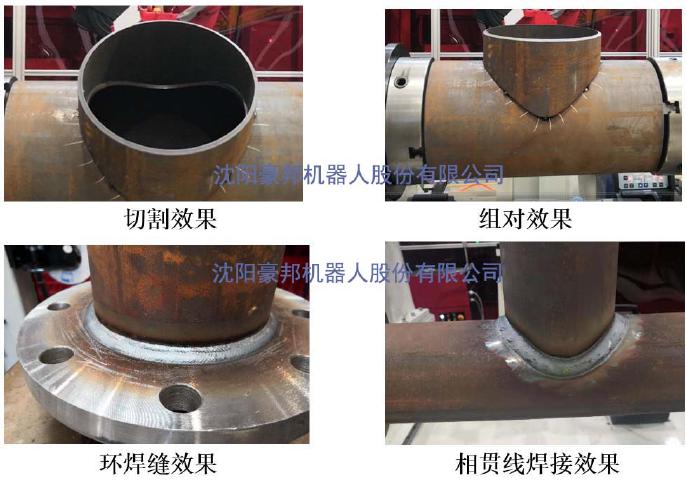 Intelligent production equipment, the competition is the real technical strength and innovation ability. With the rapid development of robotics industry in recent years, Shenyang Haobang has been drawing technology and experience from cross-industry projects, and has been feeding back to the heat exchange industry, promoting the technology upgrade of heat exchanger and heat exchange unit production equipment.
Up to now, Shenyang Haobang's plasma cutting, pipeline grouping, welding special machine and phase coherent welding machine have all obtained relevant technology patents.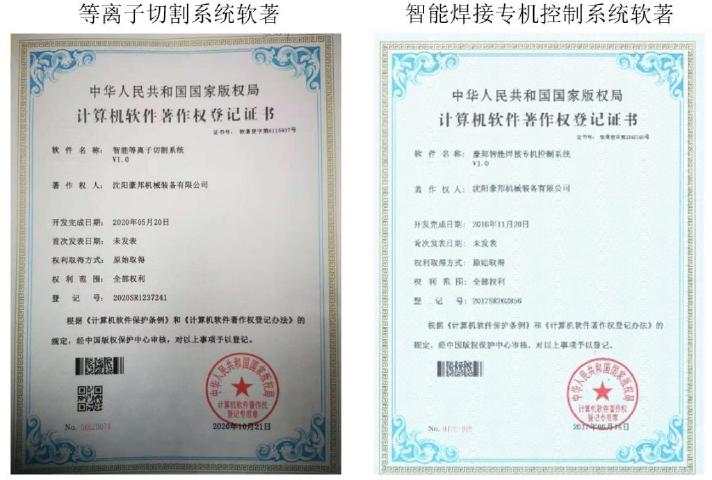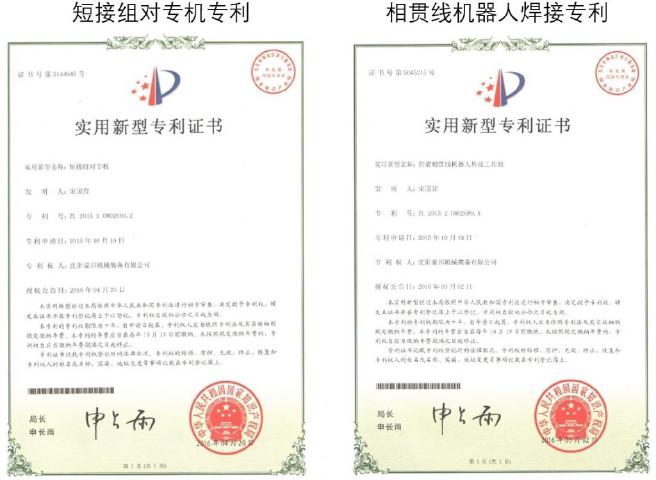 Excellent equipment, not only need the technical evaluation of the authority, but more importantly, the recognition and reputation of customers.
Jiangsu Exxon; Shandong Lurun; Heilongjiang Zhongneng; Siping Avi; Anshan Danfoss; Tianjin Danfoss; Ruineng Taiyu; Yangzhou Pest; Shanghai Ametek; Shandong Huanyin; Liaoning Sykes; Shandong Guochen; Shandong Sunye; Shandong Beichen ……
Among these partners, some enterprising enterprises cooperated earlier and became the first beneficiaries of intelligent production; some steady enterprises also became the firm supporters of Haobang after comparison. Whenever we see the equipment of Shenyang Haobang become the main character of customers' production workshop, whenever customers call us to consult whether new equipment and technology are launched, our heart is very excited and grateful, and we also feel the trust and responsibility.
In fact, our capabilities do not stop there, Shenyang Haobang can also provide you with many value-added services, such as
1.Production line layout, process route planning.
2.Warehouse logistics planning, inbound and outbound management.
3.Production management guidance, including production process guidance for each station, production and management personnel configuration for each station, etc.
4.Design management guidance, planning drawing design, etc.
Smart factory is no longer the patent of industry leaders, Made in China, 2025, we work together!