Pipe plasma cutting (short joints, openings, bevels, saddles)
1.Equipment Introduction High-precision iso-pipe ion cutting equipment for prefabricated production of pipe-type fittings. Equipment cutting speed, high precision, Haobang independent intellectual property rights under the software, flexible and simple operation. Main functions: Short section: to achieve the isometric cutting of the pipe Cutting: to achieve the cutting of the pipe Opening: to achieve the opening of the pipe Through line: to achieve the cutting of the pipe through the line
2. Specifications of processed parts: Pipe diameter: DN80-DN400 (can be customized) Pipe length: max. 6m, 9m, 12m, min. 100mm; wall thickness max. 15mm-30mm
3. Description of the operation process Clamping process: manual manual pipe workpiece end or Franka on the manual chuck, the workpiece overhanging parts supported by the support mechanism, manually adjusted to the appropriate height. Cutting process: The plasma downfeed support mechanism can be moved left and right by the slide table; the downfeed head can be moved up and down by the slide table and the angle can be rotated for downfeed of pipe mouth with bevel.
Product features: 1. Using the U.S. original imported Hypertherm plasma cutting power supply, fast cutting speed, less power consumption. 2. The smooth cutting section can be comparable to the machine plus. 3. Optional Z-axis adaptive function, according to the height of the surface of the pipe automatically adjust the height of the cutting gun, effectively solve the problem of the pipe is not round and bending. 4. The anti-collision device can avoid accidental collision with the gun and effectively protect the equipment. 5. The hollow structure of the head of the equipment designed for smoke exhaust can effectively exclude the smoke and dust generated during processing. 6. The programming software with independent intellectual property rights can be customized for various special needs. 7. Flexible and simple operation, using our own intellectual property rights software can meet the various needs of customers, foolproof design so that people who do not know CNC can quickly master. 8. Adopt imported linear guide and precision reducer to make the cutting size precision very high, the precision can reach 0.25mm. 9. The bed adopts welded structure, high strength of the bed. Strictly implement the process requirements, annealing, sanding a process not less than
**5. The company's products and other products compared with the description of **
Haobang plasma cutting machine VS Other brands plasma cutting machine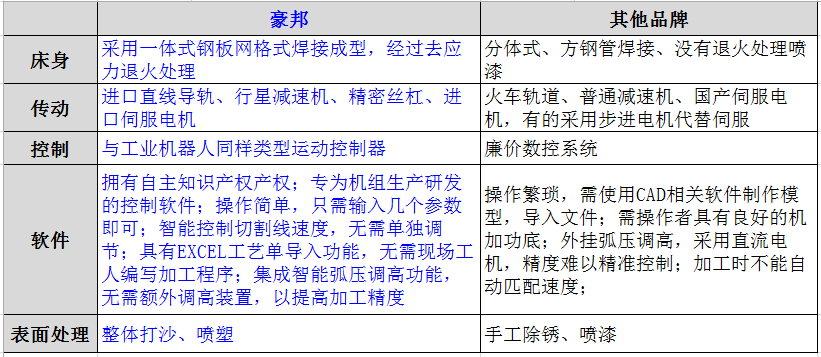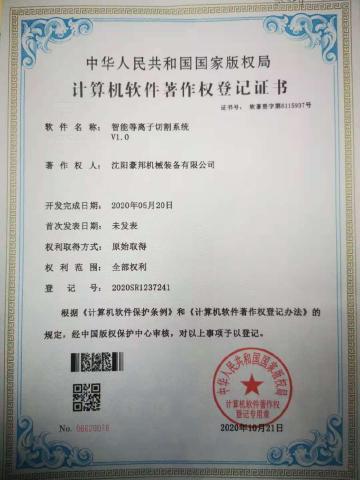 6. Equipment photos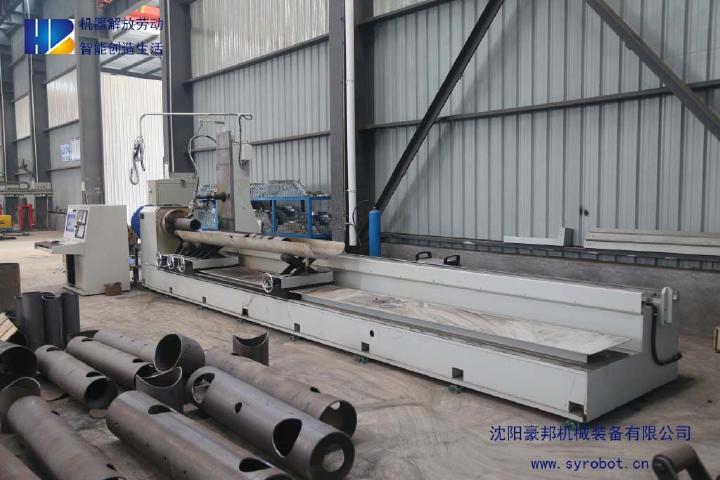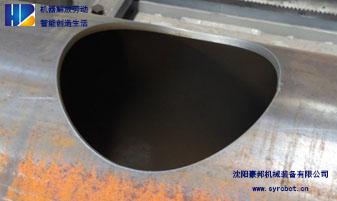 7.Equipment video click to video link
8. Customer Case Suzhou Axon Anshan Danfoss Yangzhou Pest Heilongjiang Zhongneng Siping Avi Shenyang Huifeng Shandong Guochen etc.