Automobile
Automotive industry Robotic welding solutions for automotive engine oil sumps
###I. Project Background:
In the automotive industry, welding is a key component in the manufacture of automotive parts and bodies. The shell of the automobile structure belongs to a complicated combination, generally in the implementation of the car body welding activities, especially emphasize the ease of operation, saving steel, sealing and other characteristics. At the same time, because the automobile itself has a strong structural complexity of the shell, the design of the body welding program also highlights the importance of its unique content. It is a necessary condition for realizing the quality of automobile manufacturing.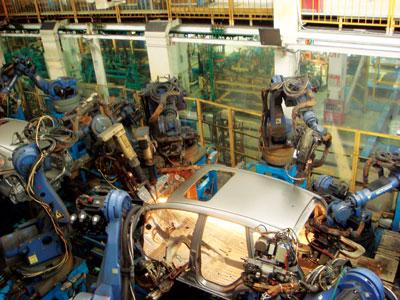 II. Solution
We adopt the design of double station and single robot, so that the auxiliary and welding work of upper and lower parts can be carried out at the same time, which greatly improves the working efficiency. If there is a new type of workpiece, we only need to re-design the work jig and fixture of the displacement machine, and then it can be used to weld the new piece, which is convenient and flexible. Adopting the form of gas shielding welding, self-melting welding, reliable welding, cost saving, automatic turning of the shifter, accurate positioning. With gas pressure detection function, when the gas pressure is insufficient, the equipment issues an alarm and stops the operation.
III. Equipment site plan.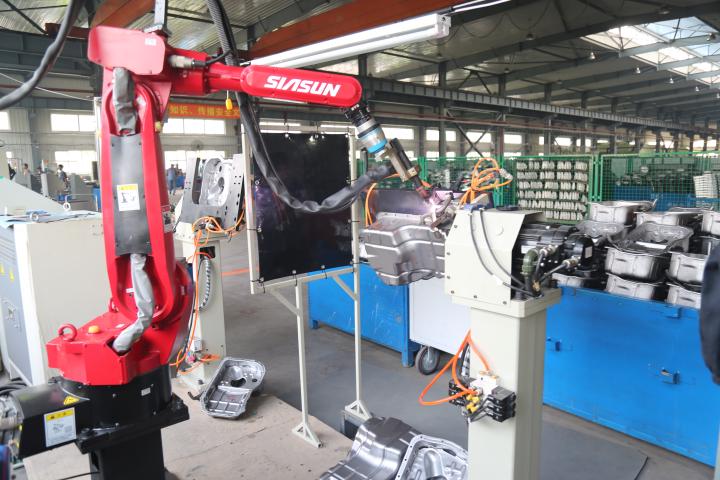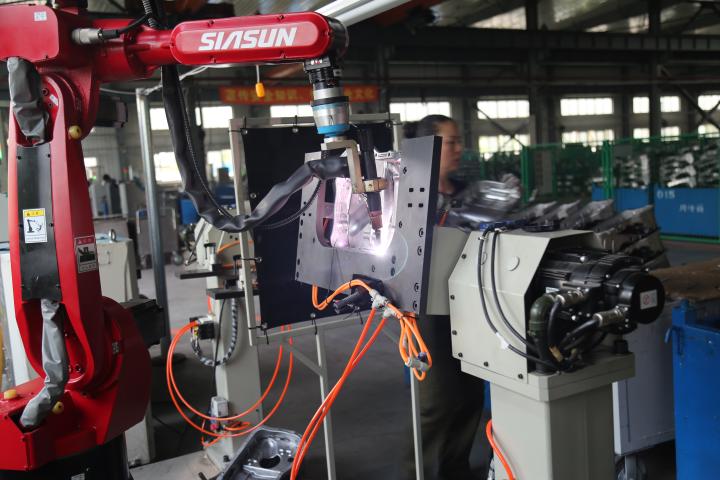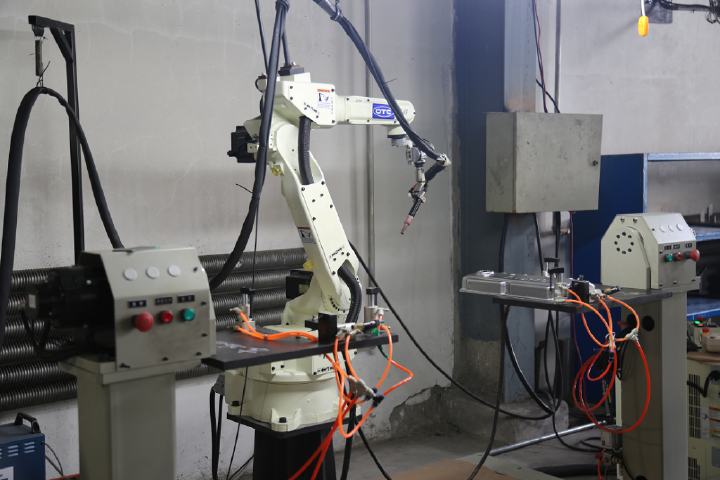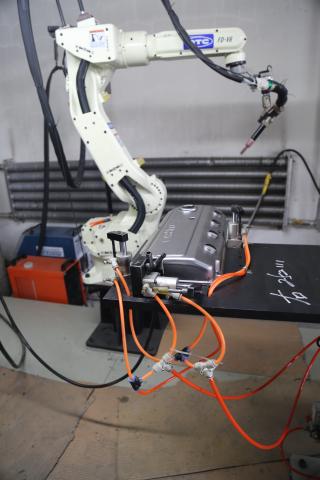 IV. Welding effect: