Marine
Shipbuilding Industry Profile Intelligent Machining Solutions
I. Project Background:
China as the world's major shipbuilding country, shipbuilding steel consumption in the coming period will continue to show rapid growth trend. In the field of shipbuilding, high-quality, high-efficiency, low-cost high-tech cutting technology has increasingly become its pursuit of the goal, due to the innovation-driven characteristics of the design and production requirements are extremely high, there are industry-specific design and construction methods, manual loading and unloading has not been able to meet the ever-increasing demand for the production of profiles intelligent processing production line came into being.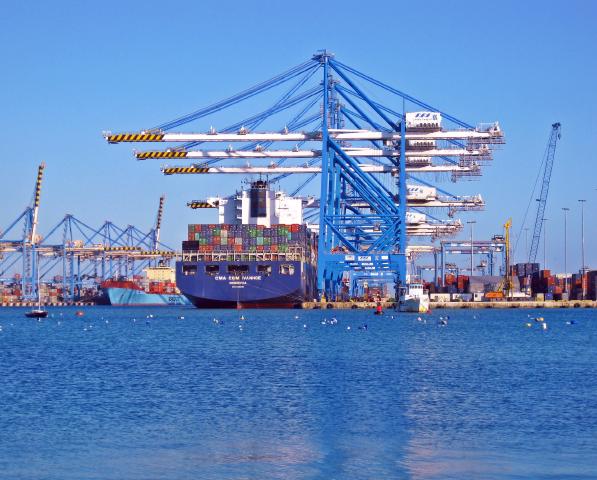 II. Customer Needs:
Design the fully automatic robot automatic cutting production line program for the demand of cutting profiles such as square tubes and angles. Make it meet the process requirements of automatic product loading, automatic robot cutting, automatic discharging, etc., and realize the automatic operation process.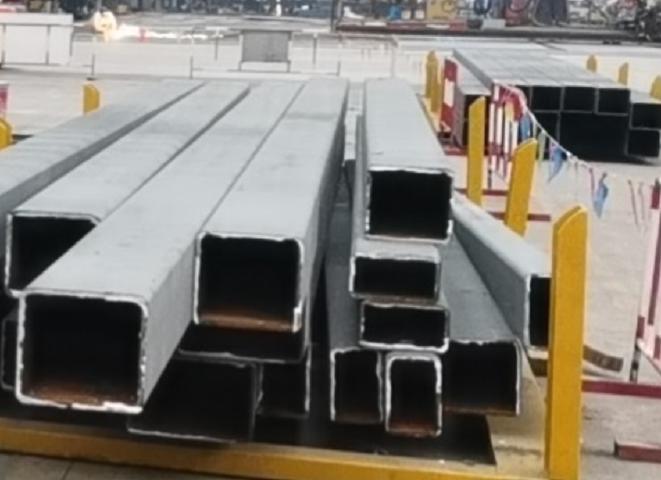 III. Solution
The profile intelligent processing production line is applicable to the plasma cutting process of all kinds of profiles. It is composed of three stations, namely loading, cutting and discharging, and the movement is designed in the form of continuous stepping. Precise setting of the size of the discharging material ensures the processing accuracy; equipped with a robot cutting system, which greatly improves the processing efficiency; the robot controls the movement of the welding torch and laser searches for the cutting position; in the process of welding, the arc tracking system automatically tracks the cutting seam and adjusts the level and height position of the cutting torch to avoid the cutting seam position deviation; the automation and integration of the intelligent control system carries out the continuous operation.
IV. Equipment effects.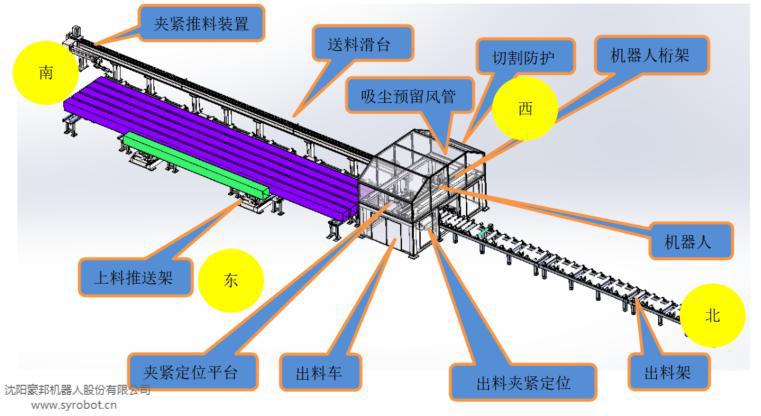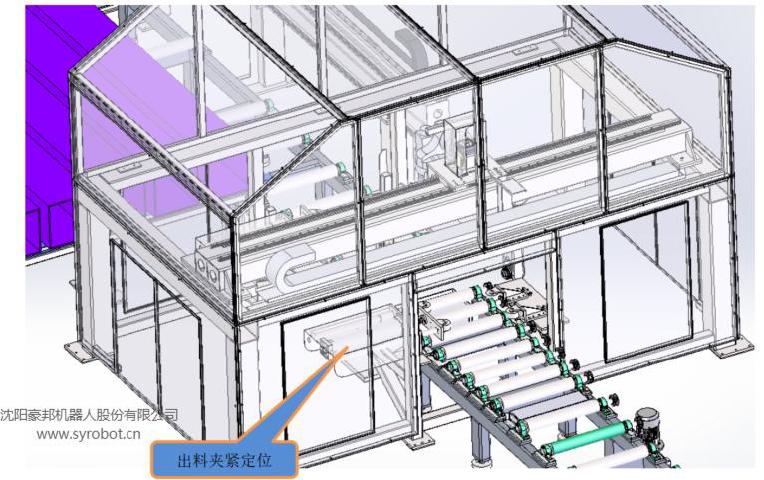 V. Equipment site plan: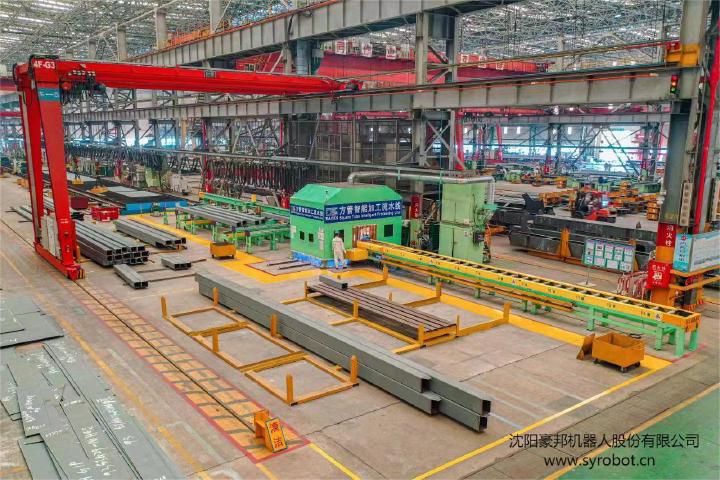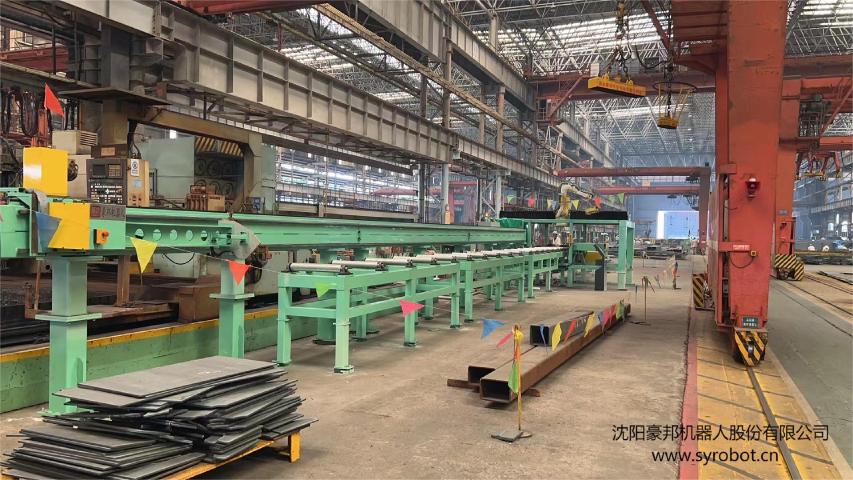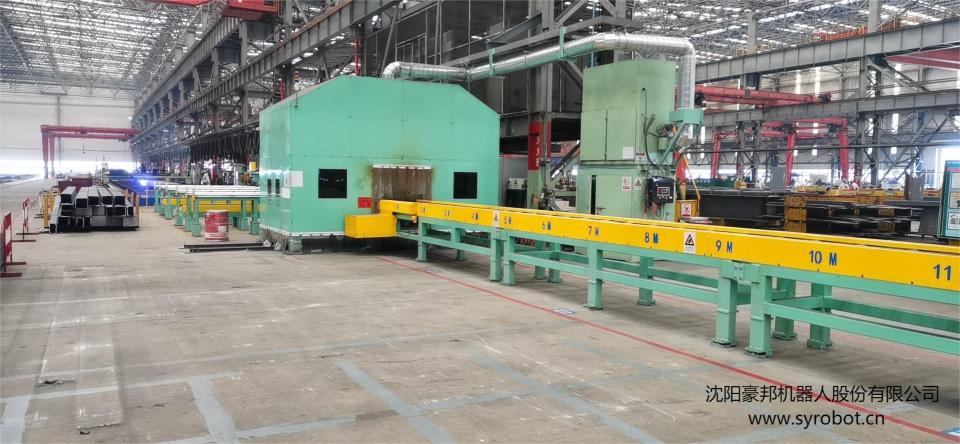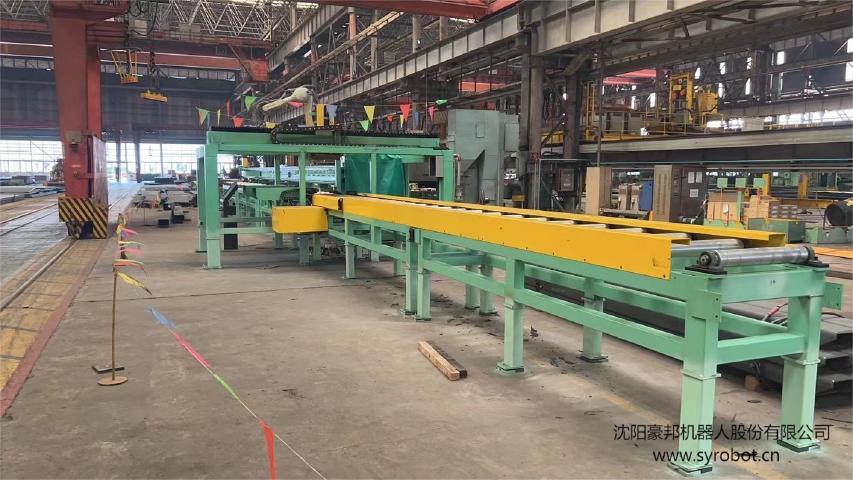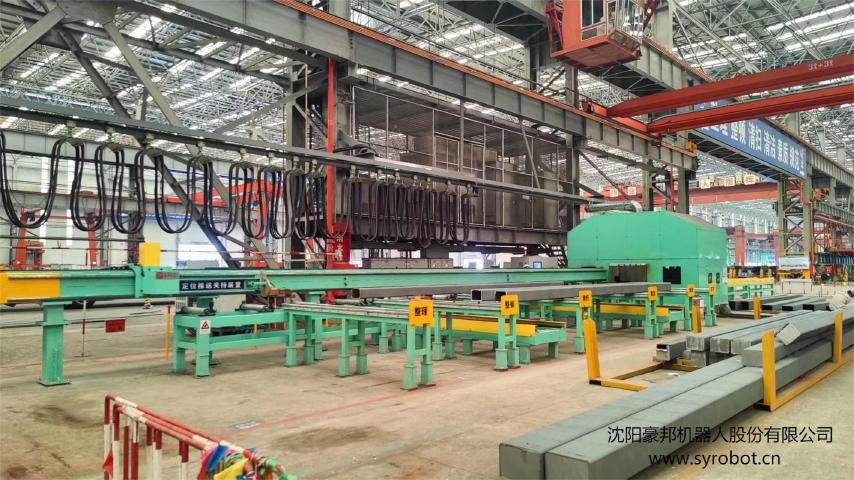 VI. Cutting effect: