HVAC industry
Heat exchanger unit production line solutions
※At present, Haubon has completed dozens of heat exchanger unit automation production equipment projects, here only to a foreign factory as a case show.
一、Project Background:
Plate heat exchanger unit production industry production has a very obvious seasonality, the winter months before the arrival of the heat exchanger unit manufacturers, often faced with the embarrassment of the factory production capacity can not meet the customer's delivery cycle requirements. At the same time, the complicated pipe-like structural components of the material, grouping, welding process, there are workers long working hours, scheduling difficulties, unstable quality, prone to safety accidents and other issues.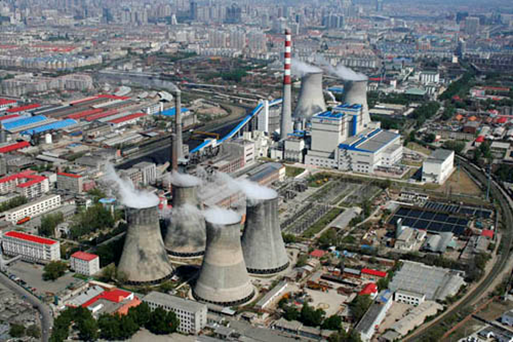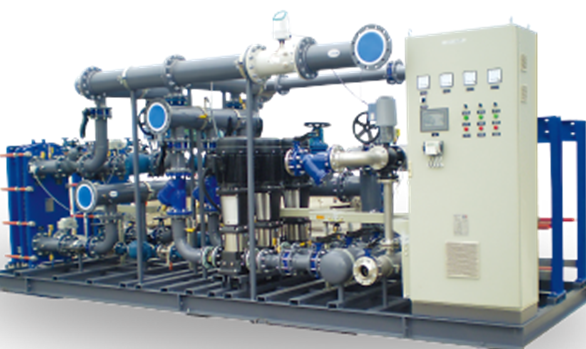 二、client need:
Cutting, grouping and welding processes of pipe fittings are automated or semi-automated to improve product quality and production capacity, reduce manual labor hours and production safety risks.
三、Project Program:
This program consists of four sets of automated equipment.
CNC Plasma Pipe Cutting Machine: The whole machine is sturdy and stable, with precise servo traveling and rotating system, precise guiding and transmission system, complete protection system, and simple and convenient operating system.

Pipeline grouping equipment: the equipment is divided into three types: short grouping machine, pipe bending grouping machine, pipe grouping machine, can realize various types of pipeline rapid grouping welding.

Intelligent welding machine: dedicated to pipe flange welding, adjustable torch angle, can weld butt weld and fillet weld; the spindle is driven by servo motor, which can accurately control the welding speed; welding parameter preset function, you can preset the welding parameter into the system or record the previous welding parameter, and then the next time you weld the same specifications of the workpiece you can call the welding parameter directly, easy to operate, flexible and versatile.

Coherent line robot welding workstation: equipment double rows of rails are in a base, the overall processing, its high parallelism, workpiece positioning accuracy is good, reduce the time of the demonstration program; servo sliding table driven by the robot walking, able to accurately locate the robot position; its weld seam molding is beautiful, and improve the quality of the product.
四、Photographs of equipment delivered:
CNC plasma pipe cutting equipment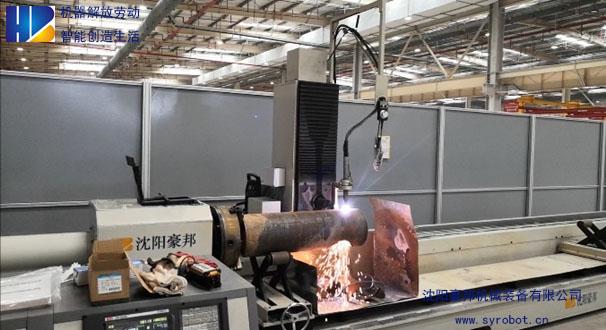 Fast grouping special machine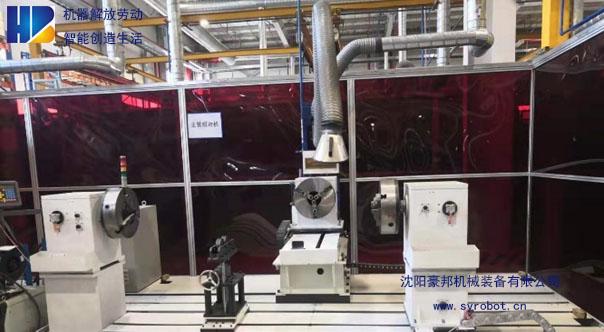 Intelligent welding machine
Phased-wire welding robots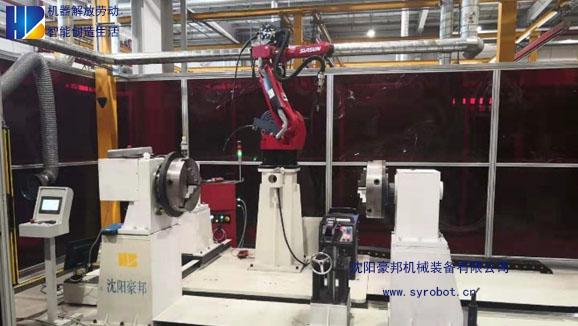 五、Processing effect diagram:
Cutting effect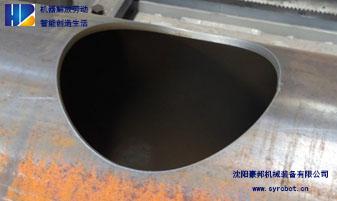 Group Pair Effect
Group Pair Effect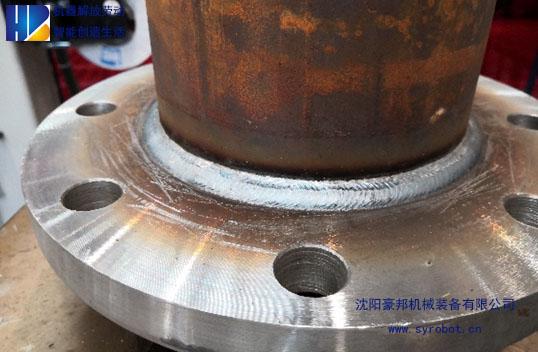 Saddle mouth welding effect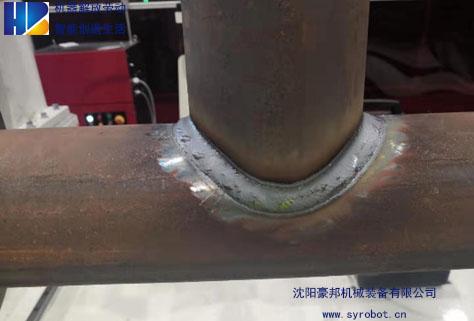 At the same time, our company has the production capacity of heat exchanger unit, detailed introduction please read:news link